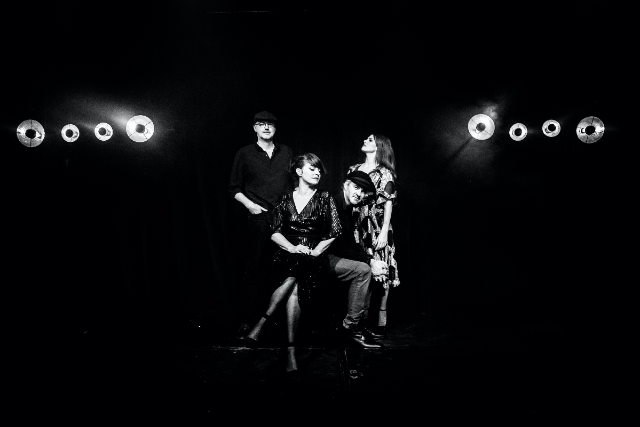 Fri | Sep 2
Doors:

7:00 pm

/
Show:

8:00 pm
Ages 21 and Up
About This Event
IMPORTANT NOTE:
Per the City and County of San Francisco, Bimbo's is no longer requiring proof of vaccination to enter the Club. Masks are recommended. Policy is subject to change and may not apply to all shows.
Artists
Nouvelle Vague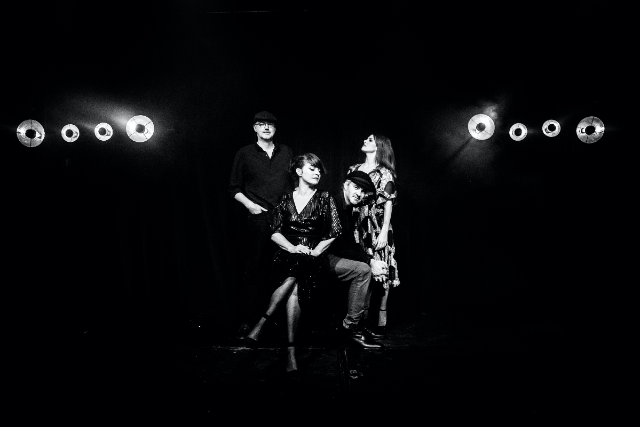 Bossa Nova = Nouvelle Vague = New Wave. This transliteration was the starting point for Marc Collin and Olivier Libaux's unique project, which, by appropriating the punk and post-punk cannon and running it through the Bossa Nova filter, reinvented the cover band genre, revealing new and brilliant talents along the way: Camille, Phoebe Killdeer, Nadeah, Mélanie Pain, and Liset Alea.
The group's first two albums, Nouvelle Vague (2004) and Bande A Part (2006) defined their unique sound with Bossa versions of New Wave Classics. Their third album NV3 (2009) featured collaborations with Depeche Mode's Martin Gore, Ian McCullouch from Echo and the Bunnymen, Terry Hall from The Specials, Barry Adamson, The Saints & Minimal Compact. Their fifth album "I Could Be Happy" came out in 2016.
Nouvelle Vague are Marc Collin, Olivier Libaux, Mélanie Pain, Elodie Frégé and Liset Alea.
Strange as Angels
Marc Collin (Nouvelle Vague) presents « CHRYSTABELL SINGS THE CURE »

Post-Punk, New Wave, Goth -for over four decades The Curecreated alternative music so powerful that it redefined the mainstream. They didn't just master genres, they transcended them. Throughout these varied styles the group maintained an aesthetic continuity, creating a world so vast and mysterious that there's room for other artists to explore it.

And explore it he does on Strange as Angels, Marc Collin's new collection of reinvented Cure songs, sung by the ethereal Chrystabell. Produced, arranged and conceived by Nouvelle Vague co-founder Marc Collin, he has again woven repertoire, performance, and his uniquely forged arranging aesthetic into something authentically new.

This is the first record Collin has devoted to one bandand one vocalist. "For me it was like a vision," said Collin, "I imagined Chrystabell alone on stage, singing these songs." With her history of collaborations with David Lynch, Chrystabell adds a cinematic depth to her performance. Like Lynch, who refusesto explain away the mysteries in his work, her voice conjures a sense of surreal ambiguity, both organic and otherworldly, all at the same time.

Technically, Chrystabell chose to learn every nuance of Robert Smith's phrasing first, before re-interpreting. The result is a pure devotion to melody, which she subtly transforms into something very much her own. For a backdrop, Collin envisioned the arrangements as a bridge between the worlds of Lynch and The Cure, his heroes from the 80's. The orchestral sound evokes film scores of the 30s, fusing strings, percussion, and the first electronic instrument, the Therminovox, into a gorgeous gothic noir (like Bernhard Hermann's or Edgar Varèse works).

Touching on nearly every Cure album, following the chronological order, songs like 'Just Like Heaven,' 'Drowning Man,' and 'Friday I'm In Love' capture the group's emotional range, from upbeat, to melancholy, to a bittersweet blend of the two. Most of all, Collin was attracted to the music's intensity, an intensity found in Chrystabell's expressive three-dimensional performance. The Cure made music for outsiders, yet, without compromising, it broke through to an enormous global audience. Because underneath the make-up, and the synthesizers, and the shifting styles and fashions, there is an immense body of beautifully crafted songs.

Once again, Nouvelle Vague's mastermind Marc Collin has reinvented the new.